WHICH LAND ROVER HAS A THIRD ROW?
If you're shopping for a luxury SUV that can accommodate the entire family, you may be wondering "which Land Rover had a third row?" Luckily, Land Rover Hinsdale is here to answer any questions you may have about the best third-row luxury SUVs or which Land Rover has seven seats? Our Land Rover dealership proudly serves the greater Chicago area, specifically serving families around Oakbrook, Westmont, Western Springs, Downer's Grove, and of course, Hinsdale. We know how important a third row can be for families with two or more children. And on top of that, many drivers shopping for a third row don't want to have to sacrifice cargo space for seating. Rest assured that the new lineup of Land Rover SUVs doesn't sacrifice luxury for comfort or convenience. The guide below gives you the best third-row Land Rover SUVs for 2022 and 2023. The current selection of Land Rover and Range Rover SUVs includes four models with standard or available third-row seating, and we're ready to help you find the perfect model in our inventory.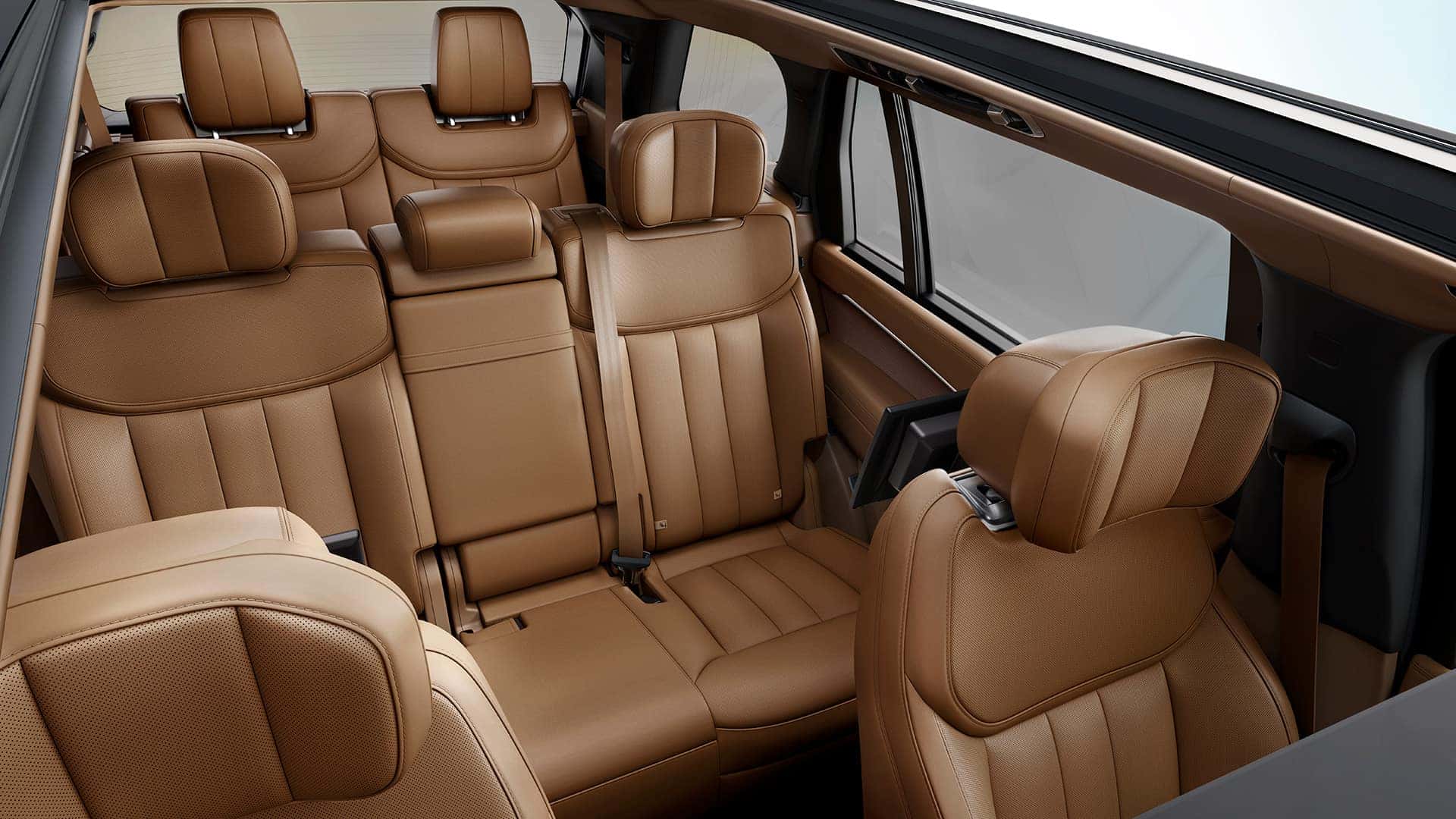 THE LAND ROVER DEFENDER 
When you need a three-row SUV that can accommodate your whole family on road trips, the Land Rover Defender 110 is the perfect solution. Choosing this incredible option gets you a spacious, eye-catching, four-door SUV, with the choice of either two-row or three-row configurations. Seating for five in two rows is standard, but the available third-row lets you comfortably seat up to seven passengers.
THE LAND ROVER DISCOVERY
The Land Rover Discovery is a stylish SUV with plenty of cargo and passenger space to keep the entire family comfortable. The Land Rover Discovery is the biggest and roomiest Land Rover. It's available in a variety of well-equipped trim levels and in your pick of either a gas-powered four-cylinder engine or a nice six-cylinder upgrade with mild hybrid capability. The Discovery comes standard with three rows of seating and space for seven.
THE LAND ROVER DISCOVERY SPORT
When you love the head-turning style and design of the midsized Discovery SUV, but you prefer a slightly smaller vehicle that easily maneuvers through city traffic, the Discovery Sport is ready to step up to the plate. It's a versatile model that's powered by a turbocharged four-cylinder engine and comes in a menu of great trim levels. Standard with two rows of seating and space for five people, the Discovery Sport is flexible with an optional third row. As the smaller of the two SUVs, the third row in this model is a little smaller than that in the Discovery, making it perfect for families with children.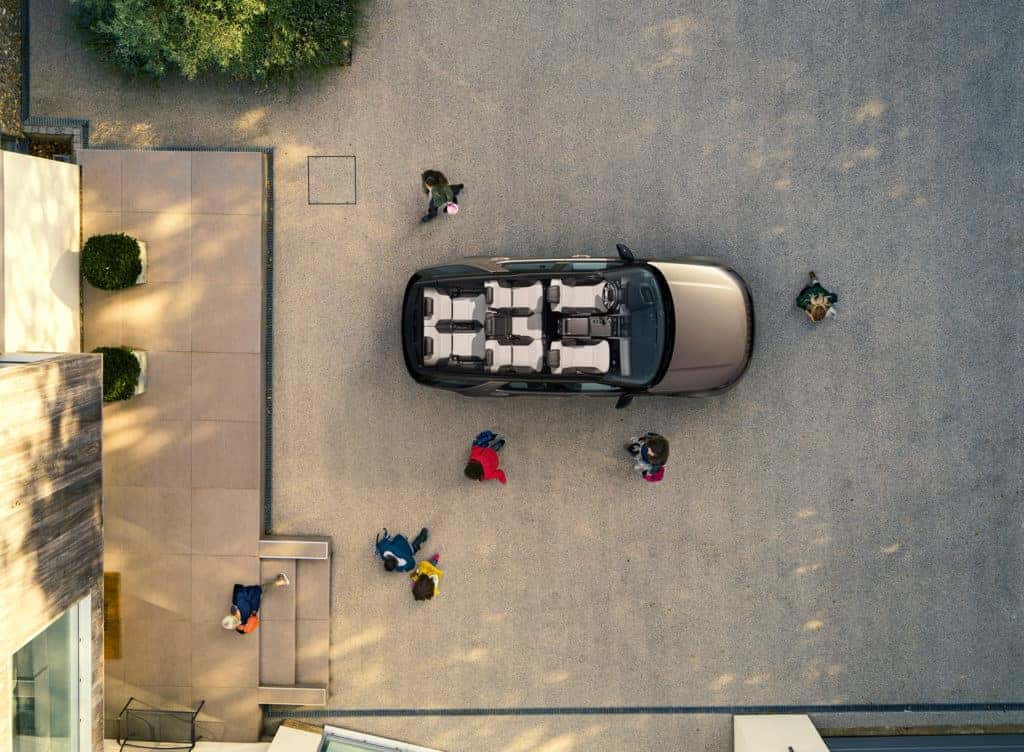 THE LAND ROVER RANGE ROVER SPORT
Delivering more iconic style and performance in a customizable design, the Range Rover Sport is a midsized model with a comprehensive menu of options. The new Range Rover Sport comes in a variety of trim levels and personalization options. Although the Range Rover Sport comes standard with two rows, it does also come available with third-row seating for seven. The 2023 Range Rover Sport is available for pre-order.
WHY LAND ROVER HINSDALE FOR YOUR NEXT THIRD-ROW SUV?
Our Land Rover dealership has been serving the automotive needs of families for nearly seventy years. Our heritage is deep-rooted in first-class customer service. Land Rover Hinsdale offers a variety of in-stock and third-row Land Rover SUVs you can order from us. Our dealership strives to provide an excellent experience that will keep you and your family coming back for many years. If you still have questions after reading this blog post, please submit a comment below and someone from our team will be in touch with you.
LAND ROVER RESEARCH