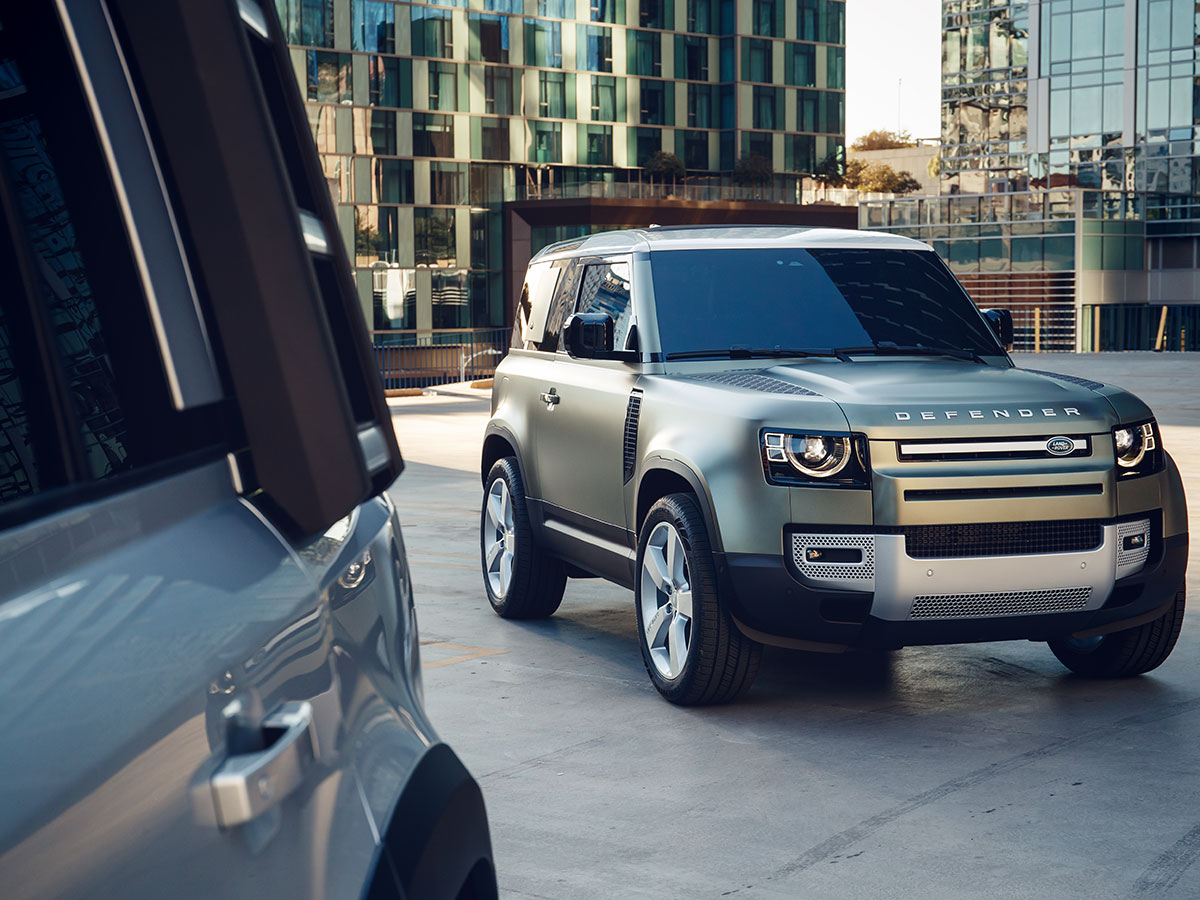 Land Rover Active Reception Process at Land Rover Hinsdale
Ever wanted to get up close and personal with your vehicle? If you have a Land Rover, the active reception process makes that possible. For your next service visit, choose Land Rover Hinsdale, and our highly certified and trained technicians will take you on a tour of your vehicle on the ground and on the rack. The technician will point out major systems and identify any points of concern. A complimentary inspection is performed on your Land Rover by a certified Shop Foreman. This inspection provides complete transparency to help understand your vehicle's needs. The best service your Land Rover can receive is where it is known: Land Rover Hinsdale. We serve Hinsdale, IL as well as the larger Naperville, Wheaton, Lombard and Chicago communities with efficient, friendly and stellar service.
Vehicle Inspection Basics
Many service centers offer free multi-point inspections. In a vehicle inspection, a technician moves through a checklist of your vehicle's major systems and reviews a variety of components. These include all the little things that eventually need replaced on a vehicle, such as belts, filters and hoses. By undergoing a multi-point inspection regularly, your technician can identify points of concern, such as a hose with a minor leak or a worn belt, that need to be replaced before an emergency repair is necessary. Inspections also include assessments of your basic fluids, such as oil, transmission fluid and coolant. The levels and overall condition will be reviewed to determine if a replacement is necessary. A multi-point inspection may frequently occur at your regular oil changes, so the two appointments can be scheduled together.
Why is Active Service Reception Better?
In a multi-point inspection, you receive good service, but active reception is a multi-point inspection amplified. You receive all the value of the inspection while also garnering a greater understanding of your vehicle. You look at the issues yourself to better understand any parts needed or learn about the warning signs of potential problems. You purchased a Land Rover because you care about quality, and the active reception process provides the same quality from a customer service perspective. Your technician can answer any questions you have about the vehicle and may even help you understand more about exclusive features able to maximize your ride.