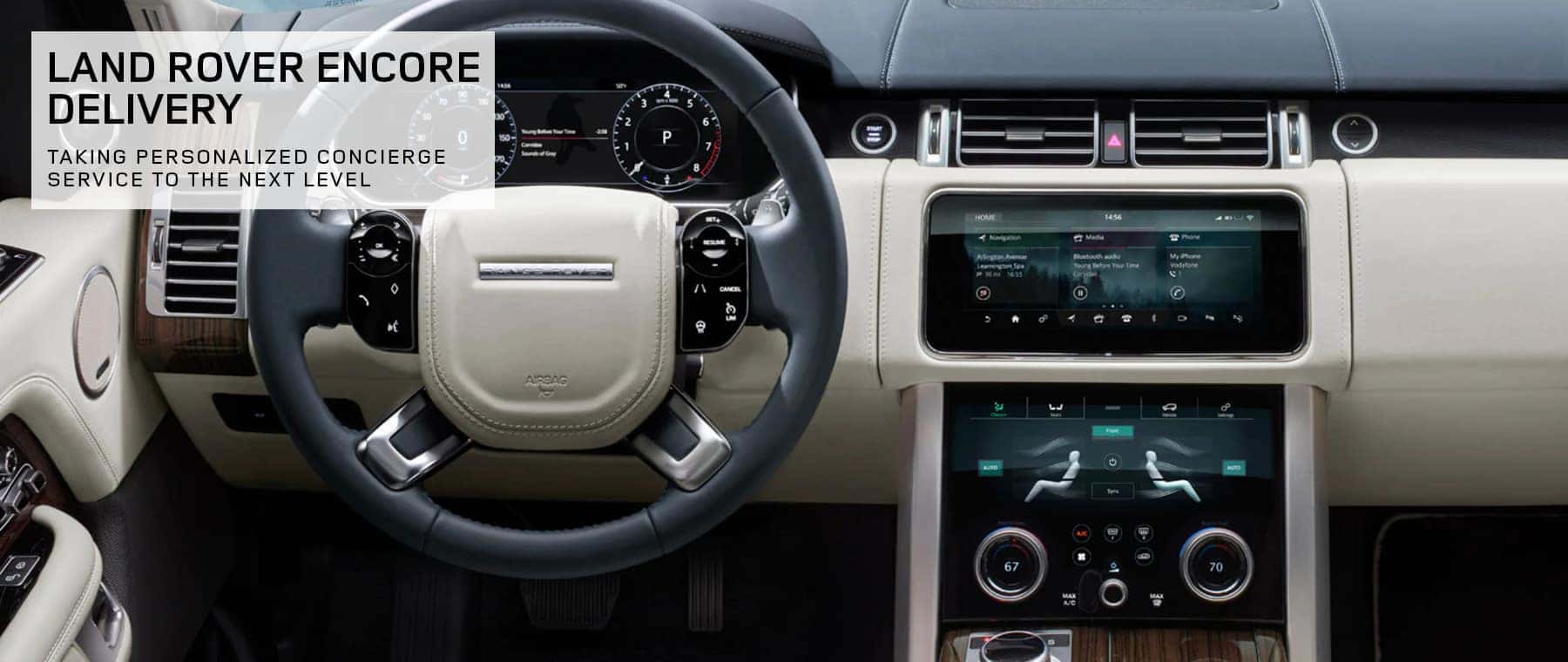 Going Above and Beyond for Our Customers.
Customers will be contacted after their purchase with the complimentary option of receiving an Encore re-delivery of their vehicle by our Encore Delivery Specialist. We value our customers, which is why we have set up a dedicated team to help assist customers with their new vehicles.
Land Rover Hinsdale is raising our own bar when it comes to offering an even more outstanding luxury automotive experience with our Encore Delivery Specialist program. Now, with the Encore Delivery Specialist, we meet those demands…and then some.
The purpose of the Encore Delivery Specialist Program is to help you fully understand the extensive features and capabilities of your Land Rover with the assistance of your own dedicated Land Rover Specialist. This specialist also provides a single point of contact for any questions you may have in the future regarding any aspect of your Land Rover. The specialist will:
Help you better understand your vehicle in a personal manner at our facility upon purchase or at a later time and location of your choice.
Explain operational features that may not have been clear at the initial delivery.
Highlight less intuitive features where additional instruction may be helpful.
Offer additional instruction to other family members or colleagues that may use the vehicle in the future.
Encore Delivery Brings The Experience To You
There is a lot to love and a lot to learn about your Land Rover. Therefore, after you purchase your Land Rover vehicle here in Hinsdale, you may not have time for the specialist to walk you through every function of your vehicle. That is why a Land Rover specialist will come to you at your home or office and walk you through the features of your new vehicle up to 20 days after you take possession.
The Encore Delivery Specialist program is just one of many ways Land Rover Hinsdale offers outstanding luxury and service to our valued customers who come from all over Illinois and Chicagoland. If you think purchasing a vehicle should be every bit as enjoyable as driving it then we suggest you visit Land Rover Hinsdale.
Meet Our Encore Delivery Specialist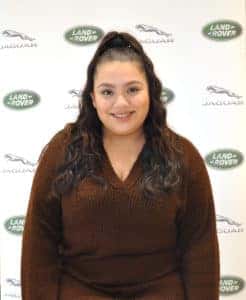 Vanessa Medrano