DESTINATION DEFENDER
Land Rover USA recently announced the upcoming Defender Destination, a two-day outdoor gathering of like-minded Defender drivers taking place in Saugerties, New York on November 12th and 13th, 2022. The event is taking place in the heart of Hudson Valley, at Oz Fark and Equestrian Center. This modern outdoor lifestyle weekend is also a community service fundraising event. Destination Defender will feature numerous daytime and evening activities that exemplify the adventurous Defender spirit and elevate the Defender brand in a modern luxury way.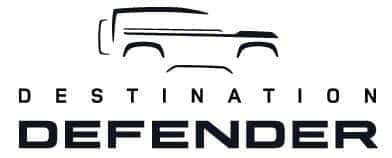 Destination Defender will also support Defender's commitment to recognizing nonprofits that go Above & Beyond for their communities via incorporation of the Defender Service Awards Fundraising & Winner's Announcement Celebration. Destination Defender will encourage and enable Defender owners and enthusiasts to live the Defender brand purpose: We embrace the impossible.
DESTINATION DEFENDER EVENTS
The weekend includes curated adventure activities, camping, live music, Hudson Valley Artisans, and an evening to honor this year's Defender Service Awards winners. The weekend will culminate in the announcement of the Defender Service Award winners. The awards champion organizations across the US and Canada who are making a difference in the categories of Animal Welfare, Veteran's Outreach, Environmental and Conservation, Community Services, and Search and Rescue.
WHO'S INVITED TO DESTINATION DEFENDER?
Open to both Defender owners and enthusiasts, there will be numerous ways to attend the event with passes ranging from one day, to weekend, to VIP. Reach out to Land Rover Hinsdale to reserve your spot today.

CALLING ALL DEFENDER DRIVERS FROM LAND ROVER HINSDALE
If you are a Land Rover Defender driver and you bought from Land Rover Hinsdale, you can attend Destination Defender. Reach out to our Land Rover dealership today for your complimentary tickets. Spots are limited to the first 100. Comment below or fill out the form to reserve your Destination Defender tickets today.