5 REASONS TO BUY A COURTESY VEHICLE FROM US
Land Rover Hinsdale carefully selects new Land Rover models from our new car inventory for our clients to enjoy driving while their vehicle is in service at our dealership. Pampered by our clients, and meticulously cared for and maintained by our select service team, these cars are gently driven for a short period of time and are then made available for sale. Land Rover Hinsdale retired courtesy vehicles offer an excellent opportunity for our clients to drive a new Land Rover at a significantly reduced price and still receive new car rates and special savings. Continue reading to learn more about the five reasons to buy a courtesy vehicle from us.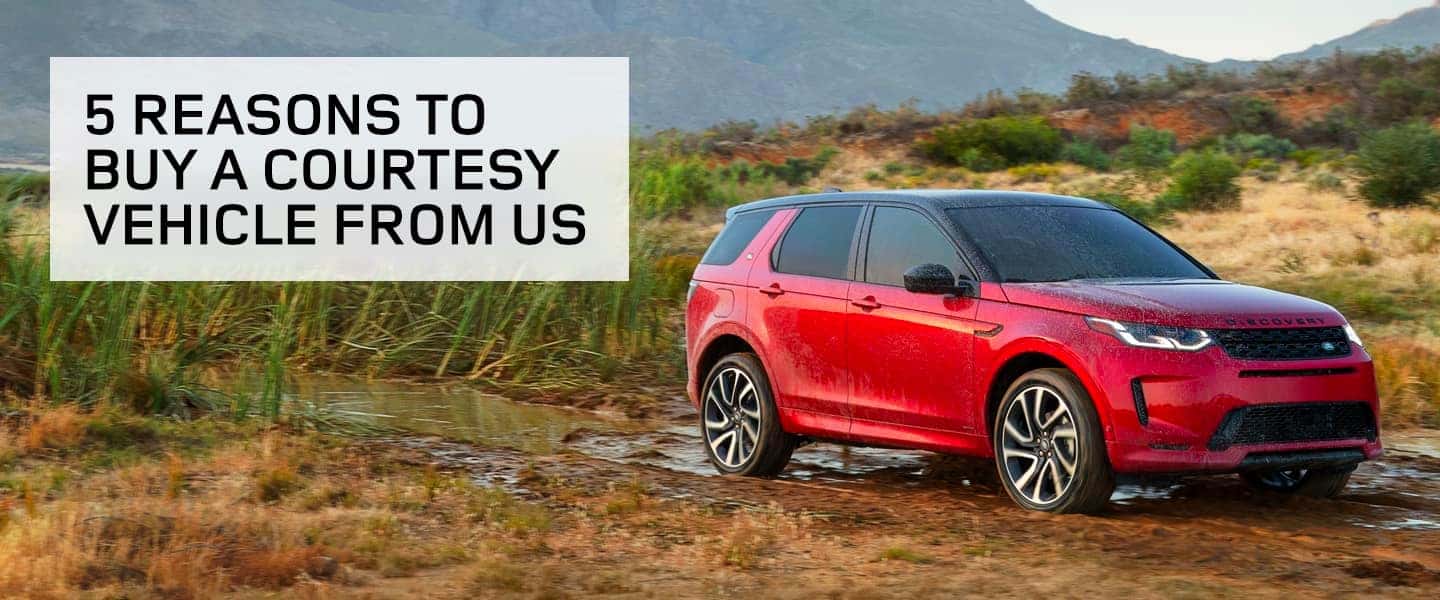 FIVE REASONS TO BUY A LAND ROVER COURTESY VEHICLE FROM US:
1. Low Mileage Land Rover SUVs
Courtesy vehicles are part of our service fleet before they are retired and made available for sale as part of our lineup of quality used vehicles. These like-new Land Rover Courtesy vehicles are low-mileage and are a perfect option for customers seeking quality low-mileage luxury vehicles.
2. Dealership maintained & serviced vehicles
Our loaner vehicles live on-site at Land Rover Hinsdale when they're not serving clients. So, when they need an oil change, tire rotation, detailing, or minor work, our courtesy cars are treated by the expert technicians in our service center. We are diligent in our performed services, so you never have to worry about whether the used Land Rover you buy has received a high quality of care.
3. You get the best of all worlds
Experience huge savings, reduced payments, and a professionally maintained Land Rover when you purchase a Courtesy vehicle from Land Rover Hinsdale.
4. Generous savings
Save generously on a luxury SUV that is like-new Land Rover Courtesy vehicles are an excellent option for customers who are looking to save money on their next luxury vehicle.
5. Avoid a loss in vehicle value
Luxury vehicles take the largest hit of depreciation within their first 1-3 years of service; if you buy new, you are responsible for that loss of value. But when you choose to buy a retired courtesy service loaner or demonstrator, you avoid the largest drop in value, and the dealership–not you–takes on the weight of that cost.
If you're in the market for a low-mileage year or two old Land Rover SUV, you might want to consider buying a Courtesy vehicle from our dealership. At Land Rover Hinsdale, the cars bring you in and the experience brings you back.