EXTERIOR DESIGN
An assertive evolution where modernity and refinement meet the visceral desire. The Range Rover Sport redefines sporting luxury and stands out with its new modern exterior design. The Range Rover Sport Dynamic brings distinctive design touches, featuring Satin Burnished Copper details, unique bumpers, and Matte Graphite lettering, amplifying attitude, and assertive presence.
INTERIOR DESIGN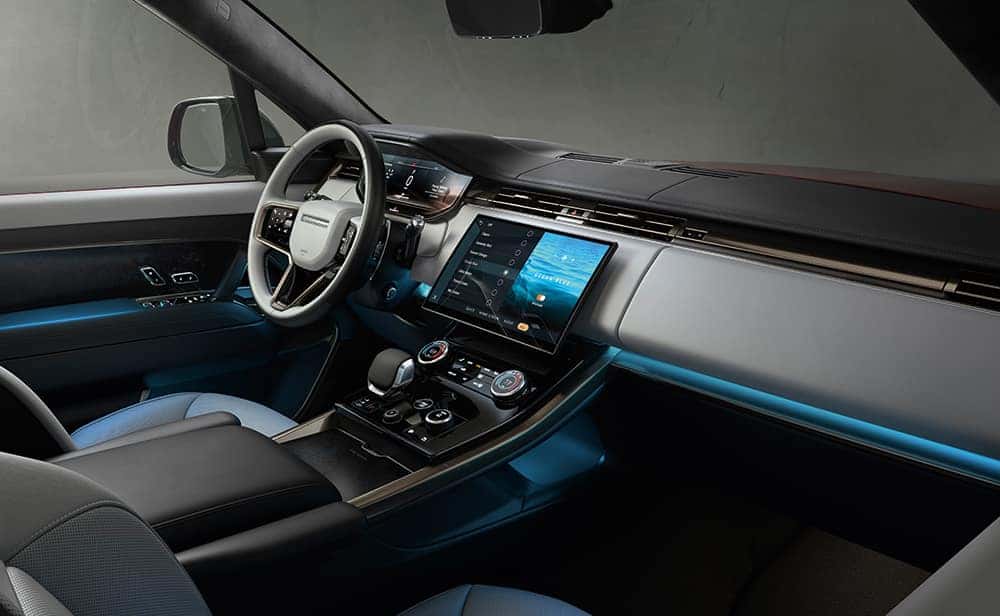 Inside the new Range Rover Sport is a modernist, sophisticated, and dynamic design. The purposeful cockpit-like driving position sets the tone for a focused interior. The interior of the new Range Rover Sport is elevated with Noble and Moonlight Chrome details. Find even more stealthy Moonlight Chrome elements inside the rich and cosseting atmosphere of the New Range Rover Sport Dynamic. Interior air quality is taken to the next level with the Cabin Air Purification Pro System. The PM2.5 filtration and nanoe™ X technology significantly reduce odours, bacteria and allergens, including the SARS-CoV-2 virus.  The CO2 management enhances the wellbeing and alertness of all occupants by monitoring and controlling CO2 levels. You can operate the system remotely to prime the cabin before a journey. Other interior updates include:
Completely redesigned and reconfigured PIVI Pro system
Amazon Alexa connectivity – Amazon Alexa brings a new level of convenience, providing the ability to control various settings and features using natural voice commands while reducing the potential for distraction. Alexa is embedded in Pivi Pro and can simply be activated by saying "Alexa" or tapping the Alexa button on the touchscreen.
Low speed maneuvering lights
All-Wheel Steering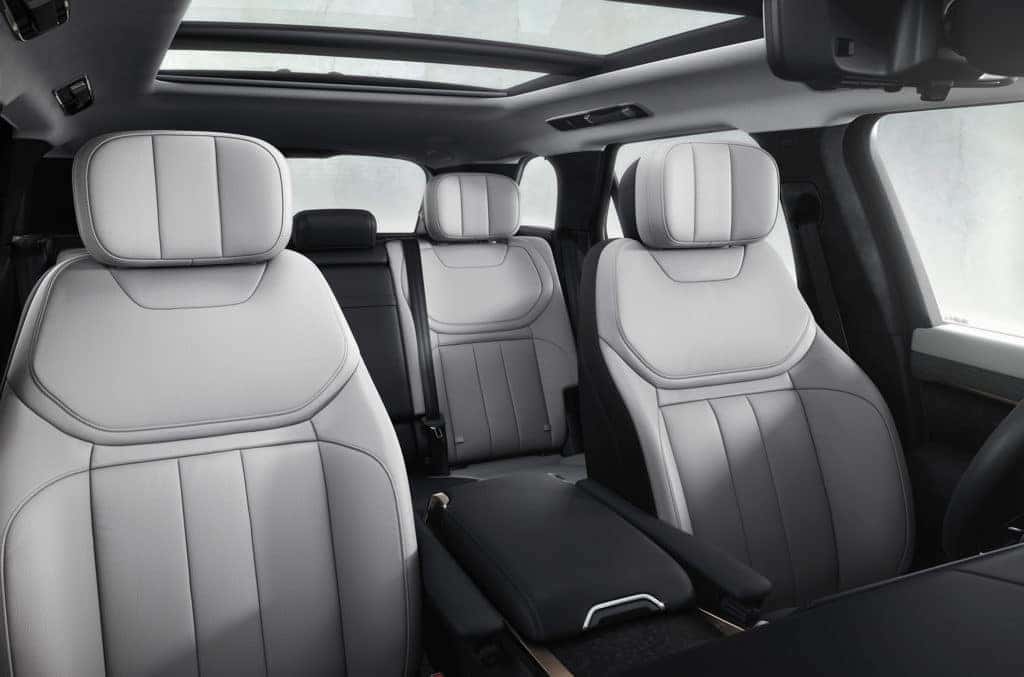 INNOVATIVE TECHNOLOGY & FEATURES
The new Range Rover Sport is truly innovative at every turn. The New Range Rover Sport leads by example. From focused on-road performance and world-renowned all-terrain capability, a host of exciting and innovative technologies make Range Rover Sport the definition of sporting luxury. A design that has refinement at its core, with flush glazing and high levels of precision. Design-enabling technologies enhance the clean lines and aerodynamic performance of the New Range Rover Sport, with the hidden waist rail finisher and laser-welded roof creating a modern, seamless appearance.
ACTIVE NOISE CANCELLATION
Next-generation Active Noise Cancellation filters out unwanted noise, leaving you to focus on enjoying the journey. Microphones inside each wheel arch detect noise. Digital processors calculate the sound required to remove these unwanted frequencies using the interior and headrest speakers.