2021 Range Rover Evoque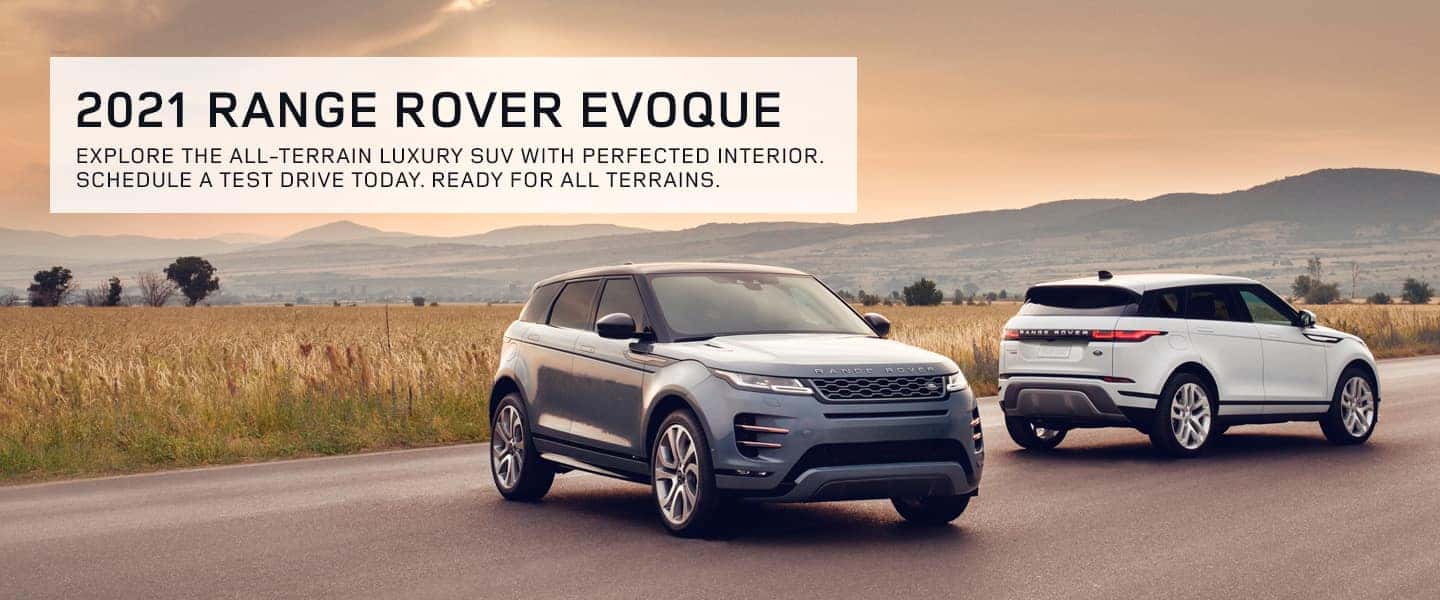 The Range Rover Evoque first made its debut in 2011. For a decade now, the Evoque has transformed the world of compact SUVs. The 2021 Evoque continues its journey is transforming luxury compact SUVs.The 2021 Range Rover Evoque is a versatile, all-terrain luxury SUV. Land Rover Hinsdale is your premier dealership for your next adventure, and your next Range Rover Evoque. Schedule your test-drive online today.
DESIGN
The design of the 2021 Range Rover Evoque is more bold ever. With its distinctive coupe-like silhouette, characterful rising beltline and unique personality, Range Rover Evoque is a compelling successor to the vehicle that captured hearts all over the world. Detail design highlights include flush deployable door handles and optional 21" wheels.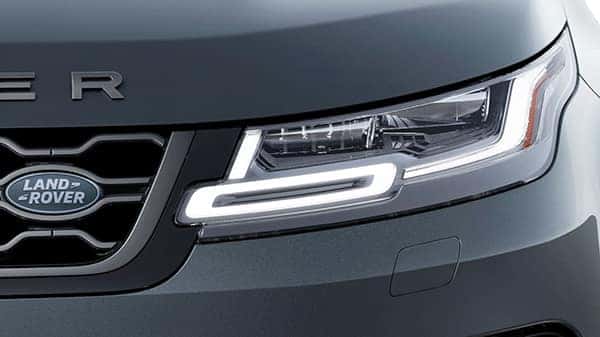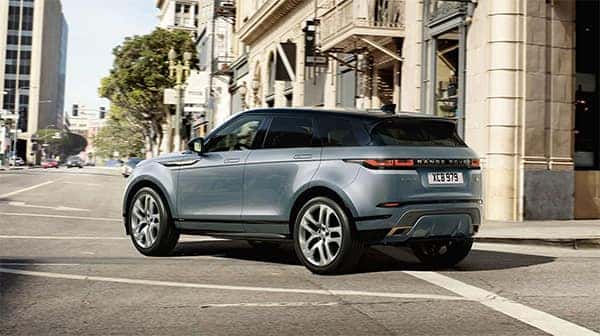 REFINEMENT
Exemplary levels of refinement help to create new Range Rover Evoque. A broad range of powertrain options and a 9-speed Automatic Transmission provide an efficient delivery of power on various terrains and weather conditions. The perfect balance between effortless capability and on-road refinement make Range Rover Evoque a joy to drive.
CAPABILITY
The vehicle's on and off-road handling, combined with capability in various weather conditions, make your drive more enjoyable. Impressive departure angle and wading depth, Terrain Response, optional ClearSight Ground View2 and the Sports Command Driving position enhance those capabilities. The vehicle's All Wheel Drive (AWD) system, along with the improved Active Driveline feature, help to improve traction and off-road capability.
INTERIOR ENVIRONMENT
The modern design of the 2021 Evoque continues throughout this roomy, luxurious interior. Uncluttered surfaces, reductive line work and carefully curated premium materials come together to create a sophisticated and highly desirable cabin. Improved interior packaging achieves optimum ergonomics to give greater comfort and control, while the Touch Pro Duo and capacitive switches help enhance this environment. Range Rover Evoque features innovative technology, such as Smart Settings, which recalls your personal vehicle preferences and automatically configures your Range Rover Evoque as you left it. Other features include optional Cabin Air Ionization to help cleanse the air.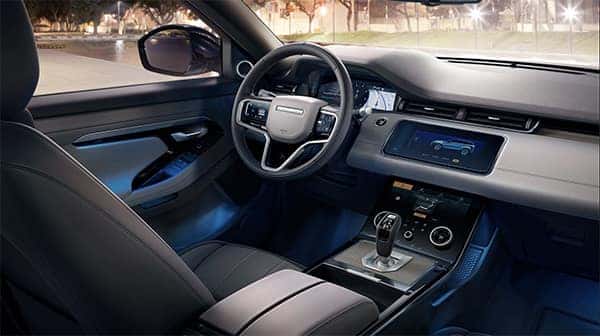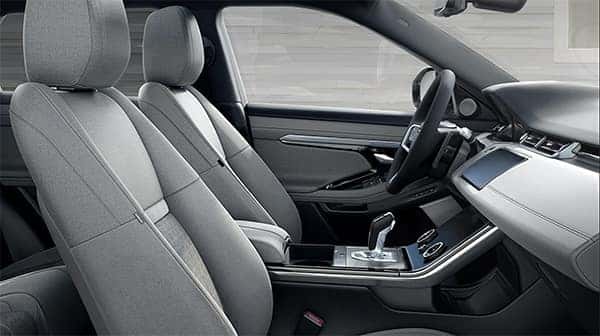 ENGINES
From power and sheer driving pleasure to fuel economy and refinement, there is a range of Ingenium engines available for the Range Rover Evoque, and each has been optimized for specific attributes to cater to all needs. All engines are equipped with Stop/Start technology and smart regenerative charging; this feature harvests kinetic energy from deceleration to charge the battery for improved economy, especially during urban driving like driving around the city of Chicago.
Inline 4 cylinder.    Horsepower: 246 hp @ 5500 rpm   Torque: 269 lb-ft @ 1400 rpm
2021 Range Rover Evoque P250 S 4dr SUV AWD, 9-speed shiftable automatic, premium unleaded
22 combined MPG,
20 city MPG/27 highway MPG
2021 Range Rover Evoque P250 SE 4dr SUV AWD, 9-speed shiftable automatic, premium unleaded
22 combined MPG,
20 city MPG/27 highway MPG
2021 Range Rover Evoque P250 R-Dynamic S 4dr SUV AWD, 9-speed shiftable automatic, premium unleaded
22 combined MPG,
20 city MPG/27 highway MPG
TRANSMISSION
To ensure that you are always in the optimum gear, improving acceleration, the Range Rover Evoque 9-speed Automatic Transmission has nine closely spaced ratios. Gear changes are almost imperceptible and shift schedules intelligently adapt to your driving style.
New 2021 Land Rover Evoque MSRP Starting at $43,400.